Transform Your Body Today With Our Comprehensive Weight Loss Program
Join us today for SOS Chicago's weight loss and body transformation program. This cutting-edge system in Chicago's River North neighborhood is built for small group sessions (4-5 people) and 1:1 workouts that focus on weight loss.
We have found that training 3-4 times a week optimizes the ability to focus on building lean muscle mass and losing body fat.
Before going through the program you'll meet with a trainer to develop a plan for your workout schedule, your nutritional plan, measurements, before and after photos and any additional information that will help you achieve your weight loss transformation.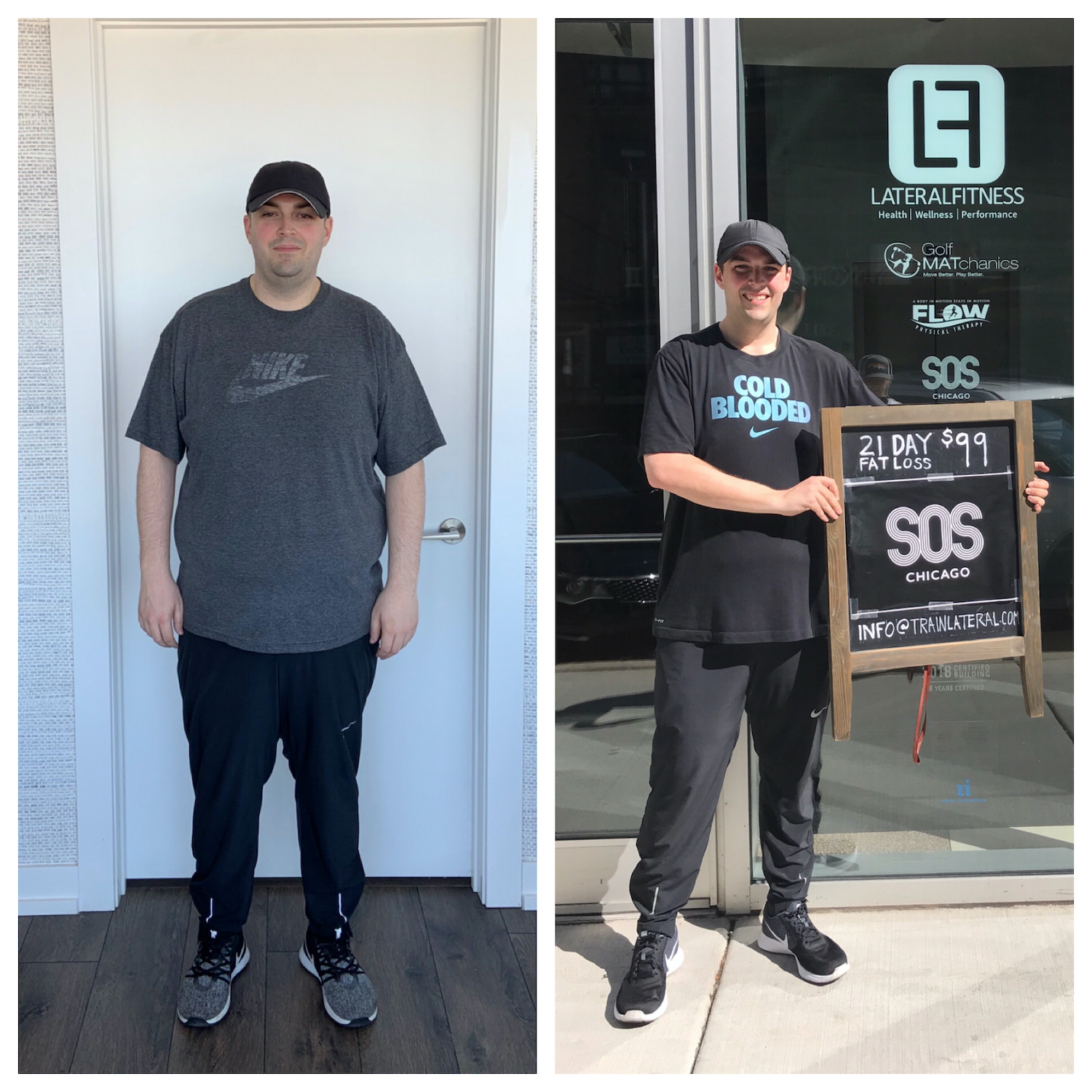 Who is this Weight Loss program for?
Couples who can motivate and support each other
Men and women seeking sustainable weight loss
Beginners searching for a body transformation
Experienced athletes looking for real results
What Can You Expect?
This Weight Loss program provides you with a comprehensive support system and the highest quality fitness coaching in Chicago River North. You'll enjoy:
Monthly biosignature measurements
Nutrition plan
Constant email and texting communication
100% Trainer support during every session
What does SOS Chicagop expect from you?
We expect you to give it your all. This program is great for all experience levels and provides long-lasting results. All you have to bring is:
100% commitment to your program
Positive attitude in and out of the sessions
Consistent effort in your training plan and nutrition plan
What can our Weight Loss program help you achieve?
The physical and emotional benefits are incredible. With our Weight Loss program, you can take on
Sustainable body fat losses
Enjoy full support in and out of the facility
Increased daily energy
Lean muscle mass across your entire body
Improved sleep quality
Reduced stress levels and incredible self-confidence

Join Us In Chicago River North Today For The Best Weight Loss Program Around!
This revolutionary weight loss program at SOS Chicago offers you multiple membership options, including a 3-month, a 6-month, or a 12-month program.
Commit to your fitness goals today and let us help you get there. Just fill out the short form on your screen to get started!